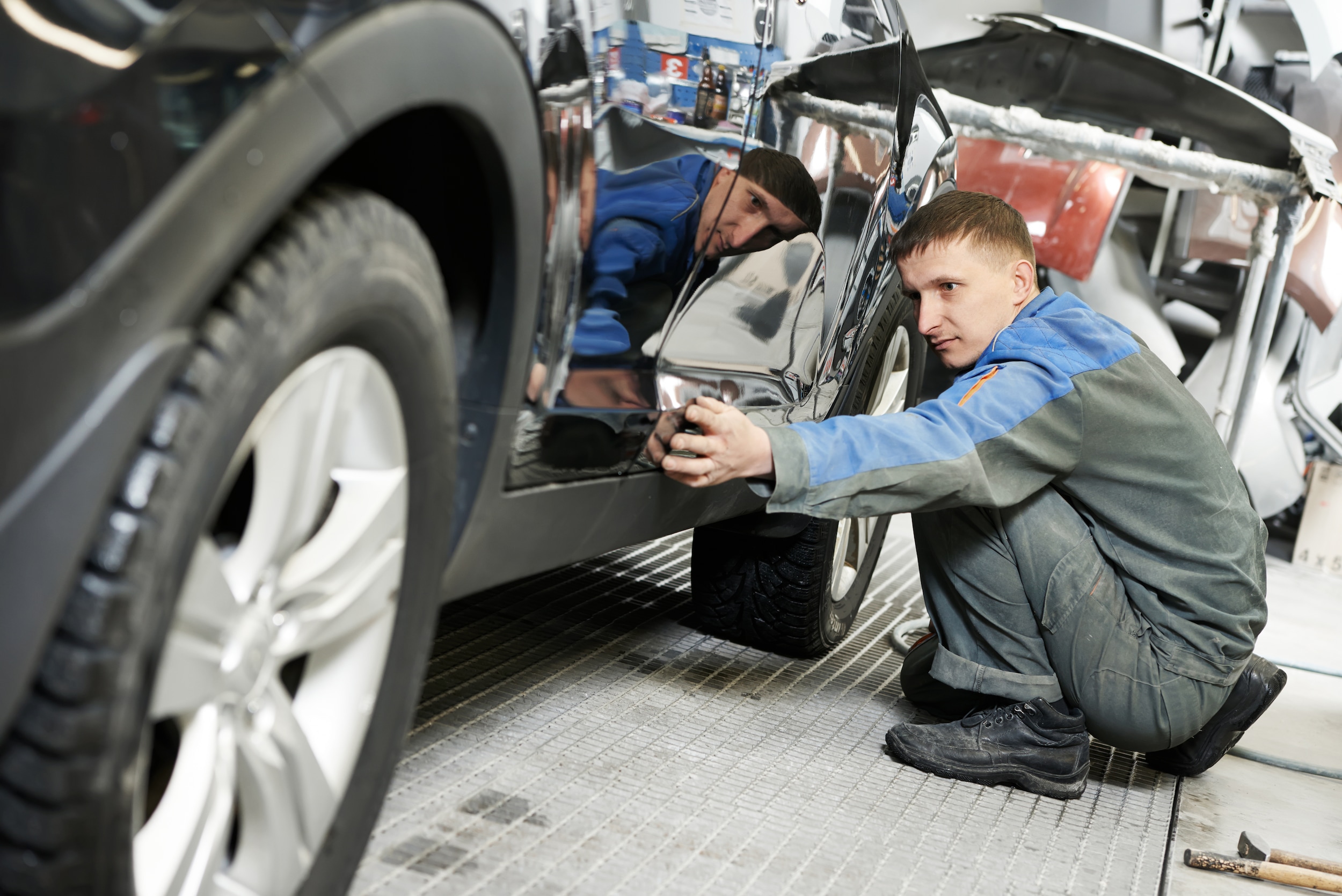 Vehicle Restoration and Repairs at the Sunnyvale Volkswagen Body Shop in Sunnyvale, CA
You won't need to worry if you're even in an accident that requires significant repairs or part replacements because we can But, here at Sunnyvale Volkswagen, our team is here to help. Our on-site service center staff are highly trained certified technicians experienced in assessing the damage to your vehicle to provide accurate cost estimates for all repairs. You'll get fair and competitive pricing from a dealership body shop you can trust, and we'll bring your vehicle back to life!
For work outside the purview of the on-site service center, our body shop near San Jose, CA, has your back. You trusted us for your vehicle purchase and your vehicle's routine service, making it an easier decision to have your repairs done with OEM parts during expert installations. Regardless of what your car needs, bringing your damaged vehicle to Sunnyvale Volkswagen means you're in good hands.
Body Shop Services
Our body shop performs excellent repair work on many makes and models, as well as your VW model. Our body shop techs can effortlessly restore your vehicle whether you need full sections or parts replaced due to a collision or less invasive bodywork like paint-free dent removal and exterior paint refinishing. The degree of bodywork required doesn't make us nervous. We're prepared to make your car look as good as new.
What are the Benefits Choosing Sunnyvale Volkswagen Body Shop to Perform Body Work?
Eventually, you'll need to sell or trade your vehicle, so having expert bodywork and repairs done only helps retain your vehicle's value. When your car or SUV has bodywork performed at our body shop, only genuine parts will be used, which means you'll have peace of mind knowing you'll be safe on the road the moment your repairs are completed. Our expert body shop technicians match your vehicle's make and model paint color, small and large parts, and interior components. We'll always work as efficiently as possible without sacrificing quality and safety.
Hassle-Free Body Work
Sunnyvale Volkswagen knows that bodywork on your car can be stressful, which is why our body shop is prepared to work directly with your insurance company for you, so you won't have to deal with any paperwork. We'll help ensure your insurance covers all work so you don't dip into your savings, making everything easier for Santa Clara, CA, area drivers.
For reliable, excellent quality collision repair and bodywork in Palo Alto, CA, trust the Sunnyvale Volkswagen Body Shop to restore your car, SUV, or truck.