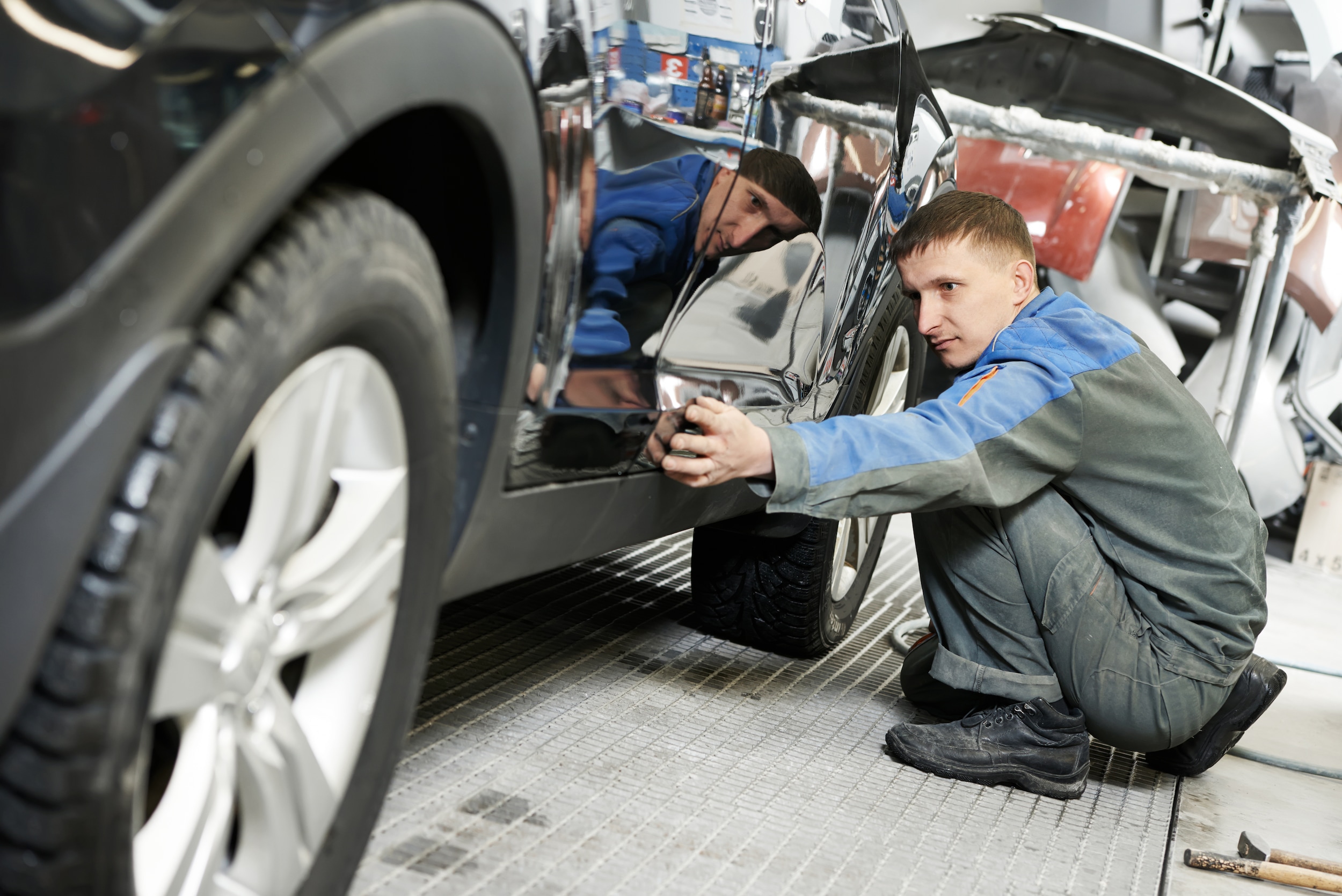 Auto Body Repair in Sunnyvale, CA
As a car owner, accidents can happen, and when they do the body shop at Sunnyvale Volkswagen can help repair your vehicle. We utilize certified mechanics and a state-of-the-art facility to provide the best repairs possible. Because our technicians have been doing this job for years, there isn't an issue they can't fix. Whether you've been in a major or minor accident, our professional team can have your vehicle back on the road in no time.
What Our Collision Center Offers
If you're a San Jose or Santa Clara, CA resident and find your vehicle in need of repair, be it a cracked windshield, chipped paint, or more, we're here to help. Further services we provide include:
Full Detailing
Frame Repair
Scratch Removal
Bumper & Fender Repair
Auto Glass Replacement
And More!
Insurance Claims
When an accident occurs, one call that no Palo Alto driver wants to make is the one to their insurance company. That's why here at the Sunnyvale Volkswagen Collison Center, we're prepared to work directly with your insurance company for you to help ensure they cover all the work.
Though, before we talk to your insurance company, we must first determine the extent of your vehicle's damage. To do this, we must evaluate the damage to your vehicle's body and mechanics. As soon as we complete our evaluation, we'll begin the repairs, then speak to your insurance company.
For quality collision repair and bodywork, trust the Sunnyvale Volkswagen Body Shop to restore your car, truck, or SUV.
Schedule an Appointment
At our Sunnyvale body shop, we're dedicated to providing the best work possible. It's why we use a top-of-the-line facility and certified mechanics. If you reside near the Bay Area and have been in an accident and need your vehicle to be fixed, you can always count on us to get the job done, so schedule an appointment today.