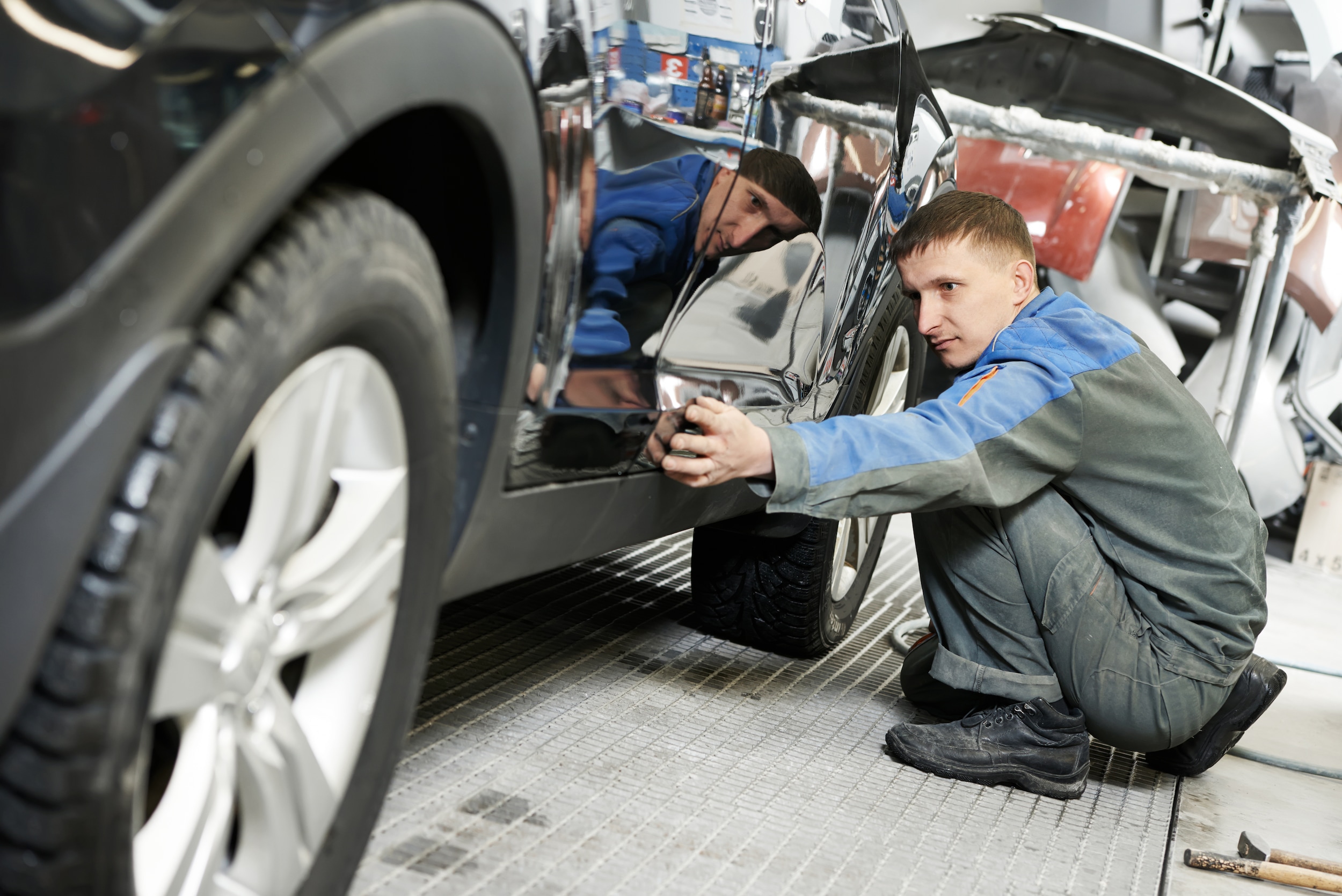 Auto Body Repair in Sunnyvale, CA
While you're out on the road, it's impossible to anticipate what other drivers are going to do. As a result, accidents happen all the time. This can leave you with your cherished vehicle in shambles. But have no fear! At Sunnyvale Volkswagen, we can repair your vehicle quickly and efficiently. We have a staff of certified technicians who are outfitted with top-of-the-line equipment to offer you unbeatable service at a great price. Our mechanics are seasoned veterans of the trade, and no matter what damage you have incurred, they will get you back on the road in no time.
What Does Our Collision Center Offer
Drivers from San Jose can anticipate superb service at Sunnyvale Volkswagen. Here are some of the services we provide.
Auto Glass Replacement
Bumper and Fender Repair
Full Detailing
Frame Repair
Scratch Removal
Insurance Claims
Santa Clara drivers: accidents can be big or small. It all depends on what damage your vehicle has incurred. If you have to get your insurance company involved after a large accident, we are prepared to work with them directly to get your damages covered. After we evaluate the extent of your vehicle's damage, we will be in contact with your insurer to make sure everything is taken care of.
Schedule an Appointment, near Palo Alto
At Sunnyvale Volkswagen Body Shop, we are fully prepared to get you back on the road quickly and efficiently. Our team of certified technicians won't rest until your vehicle is back in working order. If you're in the Bay Area and are in need of assistance after an accident, we are your best bet. Schedule an appointment today and find out why so many drivers return to Sunnyvale Volkswagen anytime they encounter an issue. We have your back! Visit us today!